Welcome to the
Cornell Class of 1966
---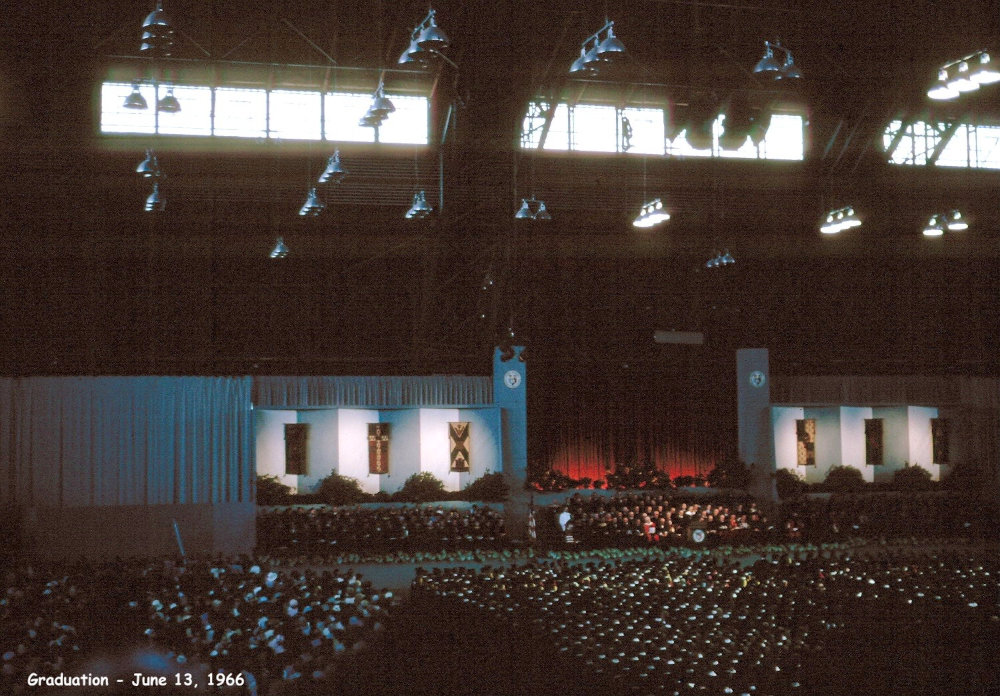 Graduation Day - June 13, 1966
Photo courtesy Herb Fontecilla
---
CLASS DUES! • 2021-2022
It's a new Class of 1966 Dues Year! Your participation is as important as ever.
Please
renew today by clicking on this link
to ensure a great start to another great '66 Class Year.
---
Click here to
UPDATE YOUR INFO!
---
---
Change in Cornell Email Forwarding
Cornell Information Technologies (CIT) is making a change to email forwarding. This is an effort to provide a more stable and reliable email service for you and make more efficient use of Cornell's IT resources.

This means your Cornell email is no longer passing through Cornell's server infrastructure, except in the case of forwarding to outside accounts, and is instead being delivered directly to the university's email service providers. This change may require action from you. Please continue reading at the link below to confirm your next steps to ensure your desired email deliverability.

http://cornellclassof66.org/Cornell_email_address_change.pdf
---
CLASSMATES, BEWARE!
There is an email scam currently being used on classmates. It works this: Someone will contact you by email, using the name of a classmate that you know, and asking you for a donation to some class activity like reunion or a scholarship. This is known as "phishing" in computer slang. According to AARP, people in our age group are especially vulnerable to this scam. The only protection against phishing is to be especially vigilant. For example, if you receive a donation request, check the email address in the "From:" bar at the top of the email page - not the classmate's name, but the email address. If the address is something like "executivekeyboard0054", it's probably from a phisher. If you're still not sure, check our online WebDirectory to see if the classmate's address matches the one on the email. Or contact the classmate via the WebDirectory address and ask if he or she sent you the email.
---
Site Updated: Nov. 18, 2021