Cornell Class of 1966
---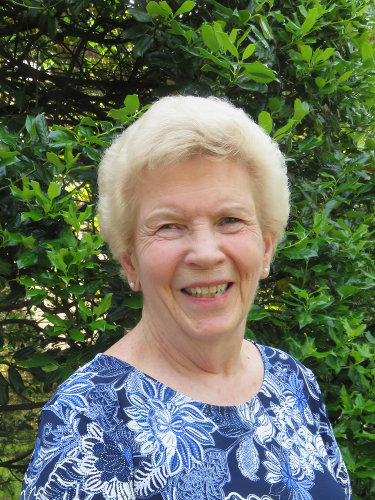 Classmate Jeanne Brown Sander
received this year's Frank H. T. Rhodes awards for exemplary service to Cornell.

The award recognizes alumni who have demonstrated extraordinary service to Cornell through long-term volunteer activity. To learn more, follow this link:
https://alumni.cornell.edu/volunteer/awards/rhodes-award/
---
Classmate Nancy Huxtable Mohr publishes
The Well, Poems from Twin Pine Farms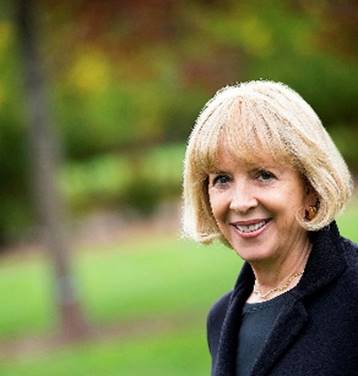 This book illuminates the lives of an American farm family drawn from her own experience growing up on the farm in the 1950s and from the contents of a pine trunk filled with family papers, letters, and diaries of her ancestors who established the farm and made it flourish for more than two centuries. The first half of the book includes poems that recount the lives of four grandmothers beginning with Rhoba Williams McKoon who with her husband Martin McKoon traveled by foot and oxcart from Rhode Island in 1797 to settle the farm in the wilderness of Upstate New York. The poems in the second half of the book trace the author's own life at Twin Pines and the lives of her parents James and Adeline Weaver Huxtable along with her siblings. Throughout the volume, the author focuses on the lives of the women on the farm--how they sustained life, the land and the people who lived there. Her poems reveal how through faith and tenacity these women endured great hardship, as in the loss of children in childbirth and war, showing what these women accomplished through the sweep of history and the cycle of seasons in the evolution of the farm and the country. In these poems, Mohr describes her family's aspirations, their contributions of hard work and ingenuity, and their unconquerable ability to thrive whatever the circumstances they encountered.
Nancy Huxtable Mohr was born a farmer's daughter, raised on Twin Pines, a two hundred-year-old family farm in Upstate New York. She graduated from Cornell University and has a California State Teacher's Credential from San Francisco State. She has worked in the arts for 50 years both professionally and as a volunteer and has taught with California Poets in the Schools as well as the Alternatives Program in the Redwood City jail. Nancy is published in literary magazines. This is her first book.
All the author's proceeds to go the Otsego Land Trust a 501c3 in Cooperstown, NY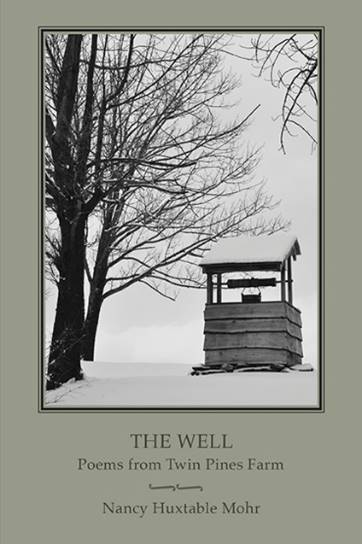 ---
Classmate Roger Burnell sponsors Chair at Cornell Tech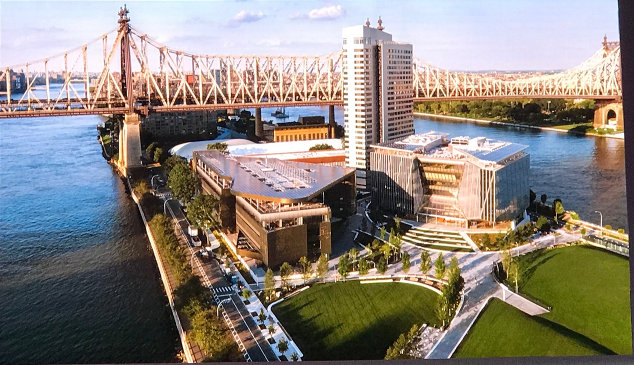 Roger Burnell '66 and his wife Joelle were present at the ribbon-cutting ceremony to open the new Cornell Tech campus on Roosevelt Island. At the ribbon cutting on September 13, they announced the "Roger & Joelle Burnell Chair in Technology and Integrative Medicine" at Cornell Tech. It will help provide and oversee pertinent and practical research and academics in applied PPM health care and its extensive applications, incorporating the newly emerging fields of epigenetics and telemerology. So '66 is making itself known at Cornell in both Ithaca and New York!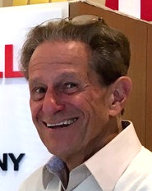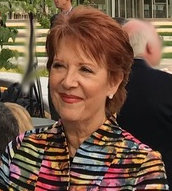 Roger and Joelle Burnell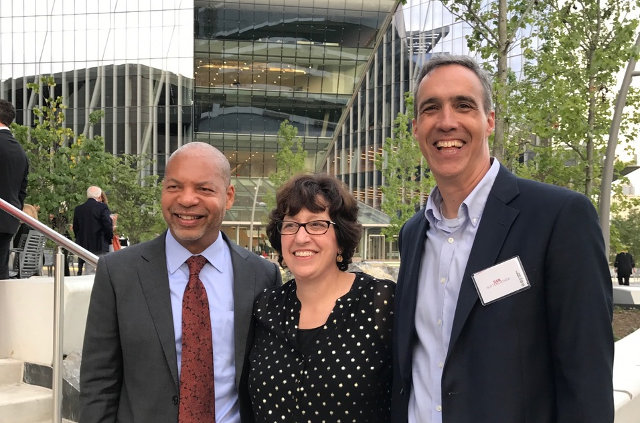 Engineering Dean Lance Collins, incoming University President Martha Pollack, and Cornell Tech Dean Dan Huttenlocher, at ribbon-cutting ceremony, Sept. 13, 2017.
To learn more about the Burnells' gift, visit this link:
https://giving.cornell.edu/story/new-health-technology-chair-established-cornell-tech/
---
Ever wonder what happens to your donations
to our class gift projects?

Click Here!
---
Looking for a classmate?
Click here and check our

...and send a quick email!
---
Moved recently?
Update your address online at:
http://alumni.cornell.edu/services/update-info.cfm
---
---
FACEBOOK SECURITY
As many of you know, Facebook has been having major security problems recently. According to AARP Bulletin (May, 2018), countless Facebook members have threatened to dump the social network after it was disclosed that a political consulting firm improperly snagged profile information from millions of users. In congressional testimony in April, CEO Mark Zuckerberg vowed to protect Facebook users, but until changes are made, here's how to better protect yourself:
Run the privacy checkup:
Click on the question-mark icon at the top of your Facebook page and select Privacy Checkup. Make sure only your friends can see your posts.
Check your profile settings. Choose "Only Me" or "Friends" for everything. Do not choose "Public" for settings.
Avoid Facebook games and apps:
Many games and apps on Facebook require your name, your email address and the names of your friends. Avoid those. If you're already using these apps and games, go to your Facebook Apps page. Click on the X next to any apps you want to remove.
Tighten other privacy settings:
Go to your Facebook Privacy Settings and Tools page. Make sure only friends can see your posts.
Choose "Only Me" or "Friends" to designate who can see your friends list, email address and phone number. Be sure that no search engines outside of Facebook can link to your profile.
Control ads and advertisers. You can stop getting ads generated by tracking your interests and activities.
Go to your Ad settings section. Turn off the options for "Ads based on your use of websites and apps" and "Ads on apps and websites off of the Facebook Companies."
---
Site Updated: Sept. 5, 2018